Xperience membership + Timetables
Junior Timetables
Frequently asked questions for Xperience membership.
If your question isn't answered here then email us at enquiries@active4today.co.uk
Swimming
OnCourse Home Portal
Do you have a junior course with us? Log in or register here to keep up to date with your child's progress.
Tumble Tots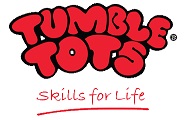 Tumble Tots have weekly sessions at Newark Sports and Fitness Centre and Southwell Leisure Centre during term time.
Newark Sports and Fitness Centre - Wednesdays
10am - 10.45am: Walking to 2yrs
11am - 11.45am: 2yrs to 3yrs
12.45pm - 1.30pm: 3yrs to school age
Southwell Leisure Centre - Fridays
10.30am - 11.15am: Walking to 2yrs
11.30am - 12.15am: 2yrs to 3yrs
1.00pm - 1.45pm: 3yrs to school age
Bookings for trials are now being taken so get in quick to reserve your little ones place.

You can book your trial online or by calling Tumble Tots directly on 07805 178852.
A trial session costs £6.00 and is payable at the class. Once you have enjoyed your session and joined Tumble Tots, fees are payable each half term.